UBA has created a template letter that employers may use to draft written communication to employees regarding what to expect in relation to IRS Forms 1095-B and 1095-C, and what employees should do with a form or forms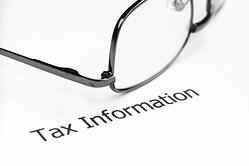 they receive. The template is meant to be adjustable for each employer, and further information could be added if it is pertinent to the employer or its workforce.
The template makes it easy to state if an employer is considered an applicable large employer or a small employer under the Patient Protection and Affordable Care Act (ACA) and whether or not they are part of a controlled group. It also helps employers specify if their plans meet the definition of Minimum Essential Coverage (MEC) and whether they meet the definition of Minimum Value (MV) and are considered affordable to the employee and/or dependents under one of the safe harbors. The template provides easy-to-use language to specify which form employees will receive and when.
Employers can now request this template tool from a local UBA Partner.
UBA would recommend that all employers review the letter with their counsel and human resources department to ensure the information provided is accurate for their situation.
UBA offers employers a number of free resources explaining the latest IRS notices on reporting requirements.