It's that time of the year – open enrollment season is here! Insurance carriers are presenting renewals and brokers are presenting ways to alleviate the cost pressure with innovative cost management strategies. HR and benefits professionals are under pressure to think out of the box and come up with new and improved benefit programs to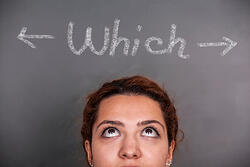 engage employees. Benefits administration companies are busy getting staffed, trained and ready for long hours and last-minute client decisions. And employees are getting ready for the barrage of benefits-related communications that are coming their way.
Are employees really looking forward to this?
My daughter was recently hired by a global pharmaceutical company and had to complete her benefits enrollment online. She was definitely was not looking forward to this part of her onboarding process. For her, it was one of those necessary "to do" items that had to be checked off, and the less time it took, with the least bit of engagement or attention required from her, the better. That is, until I intervened and pointed out the possibility of higher costs and money being left on the table if she ignored some of the attractive benefit programs.
Employees comparison shop for other purchases, so why aren't they curious about the price differences between plans and ways they could save money with the right choices? HR and benefits professionals have been looking for better ways to engage employees in the enrollment process for many years, especially as costs have escalated, and employers have had to scale back their share of costs.
Online enrollment systems with attractive presentations of benefit programs and "engaging" user experiences in enrollment are one method. Forcing employees to select from a portfolio of plans using a combination of their own and employer money is another way. Add to all this a big dose of communications, both in print and online, that attempt to educate employees on their benefit options.
Within a couple of months of her starting her job, my daughter received an award for her contribution to work on a project. The reward was in the form of points that she could redeem for items offered on a rewards website. She was much more interested in browsing the "stuff" that she could get with her rewards, or with rewards she could earn in future, than in browsing for something as important as insurance coverage.
Maybe a creative blend of shopping for rewards and shopping for insurance and other traditional employee benefits is what we need to get employees engaged in benefits enrollment. Many employers already offer enrollment rewards – gift cards for attending an open enrollment meeting, credits for completing a health risk assessment, and other such ideas. The next step is to integrate the benefits enrollment process with the employee reward program in a seamless experience, using one portal for comparing and enrolling in benefit plans, and offering payroll deduction options for purchases made with reward points.
With added reward products and programs on the shelves, employee benefits enrollment systems will become online marketplaces that attract employees to shop there.
Learn more about UBA's online private insurance exchange platforms.
For information on how your health plan stacks up against other employers, pre-order the 2015 Health Plan Executive Summary, which highlights the latest findings of the UBA survey, the largest health plan cost survey in the industry.