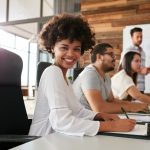 Preexisting conditions. While it's no doubt this term has been a hot topic in recent months—and notably misconstrued—one thing has not changed; insurers cannot deny coverage to anyone with a preexisting condition.  Now that House Resolution 1628 has moved to the Senate floor, what can employers and individuals alike expect? If passed by the Senate as is and signed into law; some provisions will take place as early as 2019—possibly 2018 for special enrollment cases. It's instrumental for companies to gear up now with a plan on how to tackle open enrollment; regardless of whether your company offers medical coverage or not.
Under the current proposed American Health Care Act (AHCA) insurance companies can:
Price premiums based on health care status/age. The AHCA will provide "continuous coverage" protections to guarantee those insured are not charged more than the standard rate as long as they do not have a break in coverage. However, insurers will be allowed to underwrite certain policies for those that do lapse—hence charging up to 30% more for a preexisting condition if coverage lapses for more than 63 days. This is more common than not, especially for those who are on a leave of absence for illness or need extensive treatment. In addition, under current law, insurers are only allowed to charge individuals 50 and older 3 times as much than those under this age threshold. This ratio will increase 5:1 under AHCA.
Under the ACA's current law employers must provide coverage for 10 essential health care benefits. Under AHCA, beginning as early as 2020, insurers will allow states to mandate what they consider essential benefit requirements. This could limit coverage offered to individuals and within group plans by eliminating high cost care like mental health and substance abuse. Not that it's likely, but large employers could eventually opt out whether they want to provide insurance and/or choose the types of coverage they will provide to their employees.
It's important to note that states must apply for waivers to increase the ratio on insurance premiums due to age, and determine what they will cover for essential health benefits. In order to have these waivers granted, they would need to provide extensive details on how doing so will help their state and the marketplace.
So what can employers do moving forward? It's not too soon to think about changing up your benefits package as open enrollment approaches, and educating yourself and your staff on AHCA and what resources are out there if you don't offer health coverage.
Make a variety of supplemental tools available to your employees. Anticipate the coming changes by offering or adding more supplemental insurance and tools to your benefits package come open enrollment. Voluntary worksite benefits, such as Cancer, Critical Illness, and Accident Insurance handle a variety of services at no out-of-pocket cost to the employer. HSA's FSA's and HRA's are also valuable supplemental tools to provide your employees if you're able to do so. Along with the changes listed above, the AHCA has proposed to also increase the contribution amounts in these plans and will allow these plans to cover Over-the-Counter (OTC) medications.
Continue to customize wellness programs. Most companies offer wellness programs for their employees. Employers that provide this option should continue advancing in this area. Addressing the specific needs of your employees and providing wellness through various platforms will result in the greatest return on investment; and healthier employees to boot. Couple this with frequent evaluations from your staff on your current program to determine effectiveness and keep your wellness programs on point.
Educate, educate, educate—through technology. Regardless if you employ 10 or 10,000, understanding benefit options is vital for your employees; what you have to offer them and what they may need to know on their own. Digital platforms allow individuals to manage their healthcare benefits and stay in the know with valuable resources at their fingertips. There's no limit on the mediums available to educate your employees on upcoming changes. Partnering with a strong benefit agency to maximize these resources and keep your employees "in the know" during a constantly changing insurance market is a great way to start.